The Pirate Captains
Feared throughout five of the seven seas (and known to the authorities on the other two).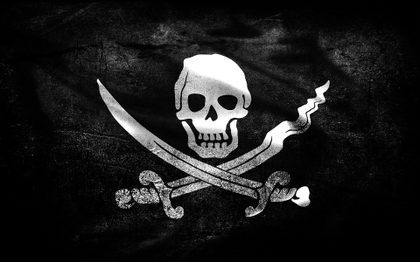 Be joinin' our mailin' list to find out when the gigs are!
Ahoy there, ye salty sea dogs!
"Undoubtedly ones favourite band of pirates."
— Queen Elizabeth I
"The saltiest band of pirates to ever sail the seven seas of ska punk. Good at bowls, too."
— Sir Francis Drake
"They broke my watch."
— Representatives of the Illinois law enforcement community
Be followin' us around on the Internet, if ye be brave enough...
Address all seaside postcards to: The Jolly Roger, Somewhere On The Seven Seas, Probably With Rum, ARR 4RR